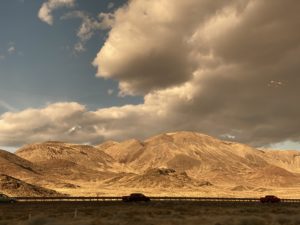 I think maybe it's time to start at the gym? Maybe today? I know in light of all the coronavirus chatter in the media, you may think that's the last thing I should do? But God told Jeremiah the prophet that even though the children of Israel were going to go into Babylon as captives that he should buy a piece of property, put the deed in a jar, and bury it — a symbol that the Lord would have mercy and that they would be coming back to the land.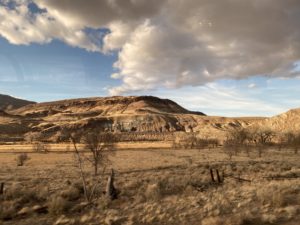 I don't know if that's really apropos to this article but that's what I am hearing this morning as I ponder and write. These days I find what really brings me joy and what I'm passionate about is spending time with God: reading, journaling, and sometimes sharing what I see with the faith community and seekers, on the web via this blog, maybe in preparation for another book.
But I feel compelled or at least the freedom to pause this morning and talk about the coronavirus. I promise I'll get back to doing what I'm passionate about very soon, and stay there. Abiding is key for all of us in these days.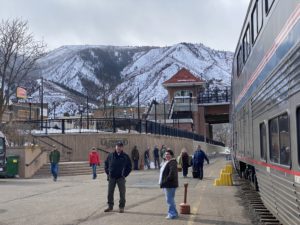 I haven't written about the pandemic — and even thought about it that much. If it is a pandemic? It seems more like a pandemic of "fear." Shutting off life to a relatively healthy culture and economy to me.
In the early morning hours my son has been texting that he's been called back to New York City from the West Coast where he's been visiting successful businesses—to discuss [1] If he should come into the office since he's been traveling? [2] If they should close some stores?
Mind you, this is an expanding, healthy, thriving business until the "scare."
Locally, store shelves are empty of toilet paper, paper towels, breathing masks, and who knows what else?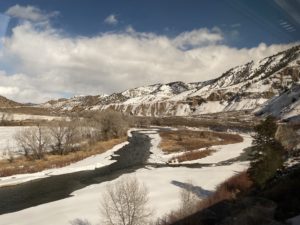 Of course I've been curious, even incredulous, at the wide sweeping closures and paranoia about this supposed threat to public health, our nation, and our way of life.
So I check the web from time to time to see the numbers of people who are infected with the disease and who have died because of it, as best as can be known in this instant information age, and compare it with the total populations of the countries and what has happened historically with other viral infections, commonly known as the flu, since the Influenza outbreak in the early 1900s.
Very few! One could say extremely few statistically. As this has progressed a few days now, the statistics on the spreading virus haven't climbed as one would expect given all the hysteria, yet the hysteria seems to escalate.
This prompts me to think and say, "It's the flu, people."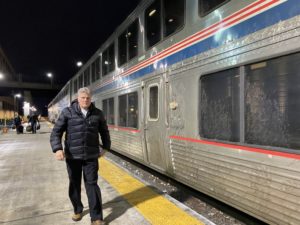 Sadly, there will be people die from it. And I'm sad about that, and would not say anything to diminish their pain or that of their loved ones. Death hurts, and leaves a void. But it's also a part of life and living.
I don't fear death, largely due to faith in Jesus Christ, the One who overcame it for Himself, for me, and for millions who call upon his Name and put their trust in Him.
Even without faith in God, Jesus, the hereafter, or the Bible; it doesn't make sense to fear death, the flu, or anything else so much that you quit living your life with courage and joy.
Yes wash your hands with soap and hot water, which is my M.D. daughter tells me is a better protection from viruses than wipes. But use both if you like, and keep informed about real news and real numbers and take precautions until the threat subsides or it is better known.
But don't let it rob you of life and living – a single day. Death comes too soon to all of us for that. Life is a precious gift to be used, enjoyed, spent, and given away or shared with others.
Choose life!
"…So choose life in order that you may live, you and your descendants." Deuteronomy 30:19b